80 Comics Categorized "Step #6 – Wear cape – Flop? Your hardest day"
(page 1 of 4)
Your "Get cape" data collection is finished. Show us a scene of the lowest or hardest day conducting your "Get cape" research. Be sure to show us the biggest obstacle to your research success on this low day.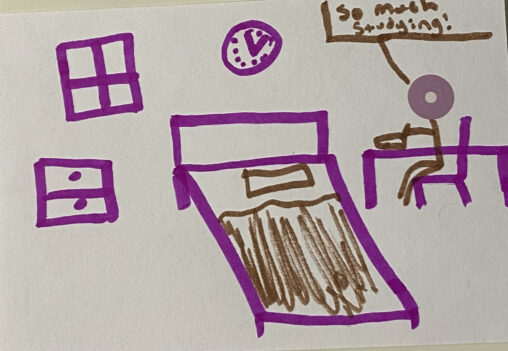 I am staying up very late trying to get all of my homework done, but it is coming at the cost of a good nights sleep.