93 Comics Categorized "Step #2 – Get cape: Preparing for change"
(page 1 of 5)
Now that you have chosen what you would like to practice changing, it's time to 'get your cape'. Show a scene of you collecting and organizing yourself for success in this project. "A good beginning never ends"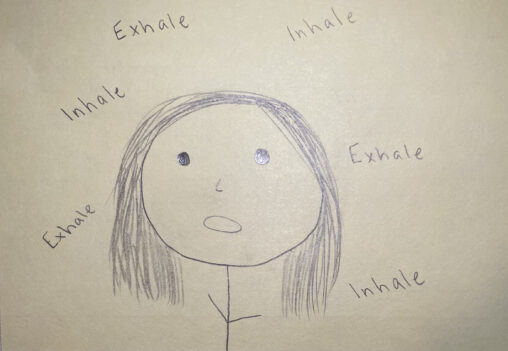 I was trying some slow, relaxing breathing techniques from one of the articles I read to reduce my stress before taking a test.